thumb|300px|right|Prototype ideas that never made it into Reach... notice the global battle at 1:13...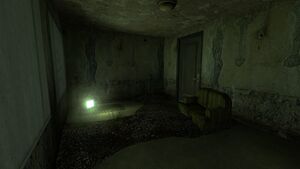 Mortar Station is where the heart of where the invasion began. Then the Rebel Militia took over the town of Mortar, and Monument Hill. The town has died and everything has gone to hell. Just... avoid the back room... or... you will see the end.
Keros Chronicles has a Disk 4!!!
New characters, maps, enemies and secrets!
Mortar Station will be revealed over the next month.
This wiki has been created as of May, 2009.
To write a new article, just enter the article title in the box below.
Not sure where to start?
Keros: Chronicles © 2009. All Rights Recieved.

Keros is covered by copyright, the newly created content, not other peoples work. Copyright, Xel Vaxum 2009.